Our 16 x 8′ Ice Airboat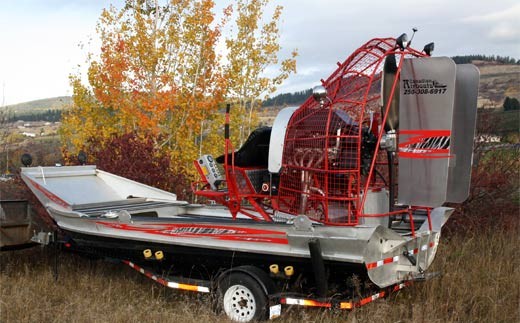 Our 16′ x 8′ Airboats typically run a 2:1 reduction unit with a 78-46 Sensenich Paddle Prop, a 350 small block high output engine, that puts out up to 345 horsepower at 5000 rpm.
UHMW Polymer bottoms are standard to endure the rough conditions when travelling on the ice or dry ground running.
They make a nice four person boat, and can come with quite a few extras including our deluxe instrumentation panel.