Airboats for Sale
Used 24 ft Airboat on a Tri-axle Trailer $23,900.00
Airboat only $23,900.00
Will sell with or without trailer.
Separate trailer cost $6,900.00
SPECIAL: Make us an offer!
Sold as is, where is Vernon BC
Applicable taxes and shipping are extra. If sold and shipped out of BC No PST Note: Trailer is newly inspected Nov 20 2017. Certificate attached
Has a 350 Chev engine with angle plug heads, CH#3 Belt drive Sensenich 2 Blade 78 50 LXL propeller (Not shown)
15 x 7′ Airboat for Sale- $59,500
Will sell with trailer or without trailer. Separate trailer cost $3,900.00
Airboat has a 425 HP 383 stroker Chev engine,
TP1332 flotation. CH#3 Belt drive
Sensenich 2 Blade propeller
Also for sale – 48 ft Deluxe Winnebago Motorhome add $27,900
1991 Motorhome in Excellent condition – 89,000 Original miles. Sold as is, where is, Vernon BC
Applica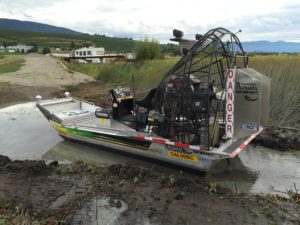 ble Taxes and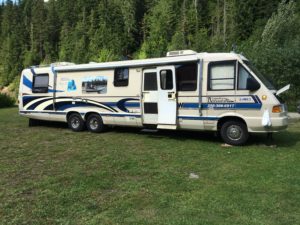 shipping are extra.
If sold and shipped out of BC, no PST
Contact Guy